Nove-Noga Resources
Where Free Means FREE!
How many times have you ignored an offer because of the word "free"?
I am Sick and Tired of "free" videos
And "free" for a $ Offer$.
It is time to make a change.
Let's make "Free" mean FREE again.

About Nove-Noga: Nove-Noga.com has become a place where Free means FREE! The site started out as a place to share resources that I have found. Over time, I have placed more and more emphasis on the *Free Tools and Resources that I use. Even the Opportunity that I promote is *free to join and *free to use. The only costs are for purchases that you are probably already making from vendors that you are already using.


*Free Means FREE!
GIMP, the GNU Image Manipulation Program, is the powerful *Free graphics tool that I use to build all of my Graphic Images. You can find several examples for simple GIMP Projects on my GIMP Tutorials page.
*Free Means FREE!
Image Resources
Finding images that are legal for you to use for your business or marketing efforts can be difficult.
Here are a few *free image resources.
http://www.public-domain-image.com/
*-*-*-*-*
http://www.animatedimages.org/
*-*-*-*-*
http://www.sevenoaksart.co.uk/
*-*-*-*-*
http://www.wpclipart.com/
*-*-*-*-*
*Free Means FREE!
If you have your own website, it is easy to host your own images. However, if you do not have your own site or simply want to minimize your data load, you will find ImgBox to be an excellent *Free Resource for hosting your images.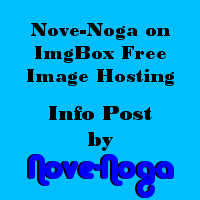 *Free Means FREE!

IBO Toolbox is a *Free Social Network designed for Independent Business Owners. Of course, like many social networks, you are welcome to purchase extra advertising. Other than that, IBO Toolbox is *Free to Join and *Free to use. If you have an interest in Marketing, then you need to make yourself easy to find. IBO Toolbox is an excellent way to make your presence easy to find on the Internet.


*Free Means FREE!
Your Social Networks
In Free Resources, it is important to remember the value of your social networks. At a minimum, I recommend that you set up accounts for Facebook, Twitter, Google and LinkedIn. Of these, only LinkedIn has an upgrade. Of course, I have chosen the free option for LinkedIn. GetStarted with your Social Networks and more at GetStarted.html
Monetizing Your Efforts
If you have your own website, you need ways to monetize your efforts. Face it. Even if we want to use as many Free Tools as possible, most of us are here to make at least a little money. For us to make money for free, Someone has to make a purchase. AdSense ads are just one of many ways to monetize your site.


All Solutions Network
While we are on the subject of Monetizing Your Efforts, I think I should mention the value of making money from All of our efforts. I used to simply pay for my website hosting. Now, my website hosting helps to pay me. All Solutions Network has ways to allow you to make money from almost any purchase that you make online. It is *free to join and *free to use. To help you make money from All Solutions Network, I have been creating various *free resources.

*Free Means FREE!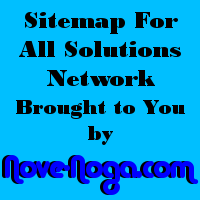 *-*-*-*-*-*-*
Okay. If you have reached this far down the page, you begin to see what I mean when I say *Free. This site is chock full of *Free Resources. In fact, it covers three domains, at this time. Whenever I find things that I think people need to know, I work to bring that information to you. The Learn pages provide some organized reference. At IBO Toolbox, I continuously work to bring out the information that people need. And through it all, *Free is my favorite word. Nove-Noga!
*Free Means FREE!
*-*-*-*-*-*-*
A Different Kind of Alternative
IBO Toolbox is so much more than a place to do business promotion.
It provides a forum that almost guarantees a response to your publications.
IBO Toolbox Members earn and use advertising credits
to extend the reach of our promotional message.
Learn and Grow with the information shared
By an amazing group of business persons.
You are Welcome to Join Us.
Join and Use IBO Toolbox for *Free.
*Free Means FREE!
*-*-*-*-*-*-*
*Free GIMP - GNU Image Manipulation Program

*Free GIMP for Mac OSX
*Free Means FREE
*-*-*-*-*-*-*
I am a Proud IBOtizen.
*-*-*-*-*
Social Media
Maybe Your Banner
Is Already Here!
*-*-*-*-*
Advertisement