Nothing Ventured
Nothing Gained
Nove-Noga!
Nove-Noga is short for NOthing VEntured - NOthing GAined, from the Ben Franklin quote. It is our family motto. Whenever the Situation is such that Action is the only path to Success,
I Think Nove-Noga!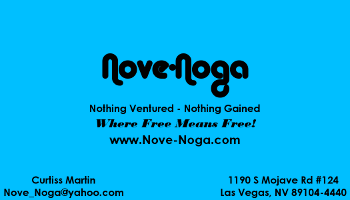 In my own Search for an honorable way to make money online, I got tired of the continuous requests for my email address so that I could be added to their list. The information on Nove-Noga is free of that requirement. I don't have a list.
I just share
Info.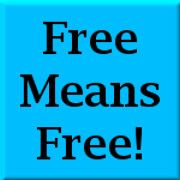 When did "free" become a word that people avoid at all costs? It seems to have gotten to the point where many visitors won't even look at anything with the word "free" in it. This can present problems when "free" is your favorite word. For me, it is Important that Free Means Free! I use many Free tools on a regular basis. Original images for this site are created with the Free GIMP Tool. I publish regularly on IBO Toolbox, a Free social network for Independent Business Owners. Even my primary income stream is created using a Free Opportunity.
7 or More Ways to Make Money from Your Online Purchases.
If you regularly make purchases online for yourself, your business or even your charitable organizations, it only makes sense to get the most from your online activities.
Do you need help with Home Loans, Mortgage Reduction, Bankruptcy or Credit Repair?
Purchase from your own links and get commissions for your own services. You can share the same links and earn commissions from the people you help. Are you already working for yourself? Chances are good that you are paying too much for income tax services, website hosting and purchases for your business.
Join us for Free and put a World of Solutions at your fingertips.
What do I mean when I say "Free"? When I say a tool, application or opportunity is "Free", it means that you can use it effectively without spending money. For an instance, the GIMP tool that I use to create my images is a free program. I got it directly from http://www.gimp.org/. I started to say it was a "free download" but all too often these days, that means "free to download, pay to use." You can sign up with IBO Toolbox for free. Frequently this means that you will then have to pay to use it effectively. I have been using IBO Toolbox for "Free" for years without spending a dime. You are welcome to purchase extra advertising at IBO Toolbox, a very good deal, but I haven't felt the need. Then there are those "free opportunities" where everything you need to use costs money. Not mine.


Advertisement

T.A.N.S.T.A.A.F.L.
Of course, as I have been reminded by one of my favorite authors, Robert A. Heinlein, There Ain't No Such Thing As A Free Lunch. T.A.N.S.T.A.A.F.L. It does cost me money to host the Nove-Noga Site. Fortunately, buying my hosting through ASN also allows me to earn from my efforts. Another way to earn money is by hosting advertising. You didn't really think that all those ads you see every day were offered out of the goodness of the webmasters' hearts, did you? By visiting our pages and those links, you are helping us to pay for our efforts. Thank You.
Nove-Noga embraces the philosophy that to achieve anything we must first do.
Not try, mind you. Trying presupposes the possibility of failure. Don't 'try', DO!
Nove-Noga!

What will you Find at Nove-Noga Today?